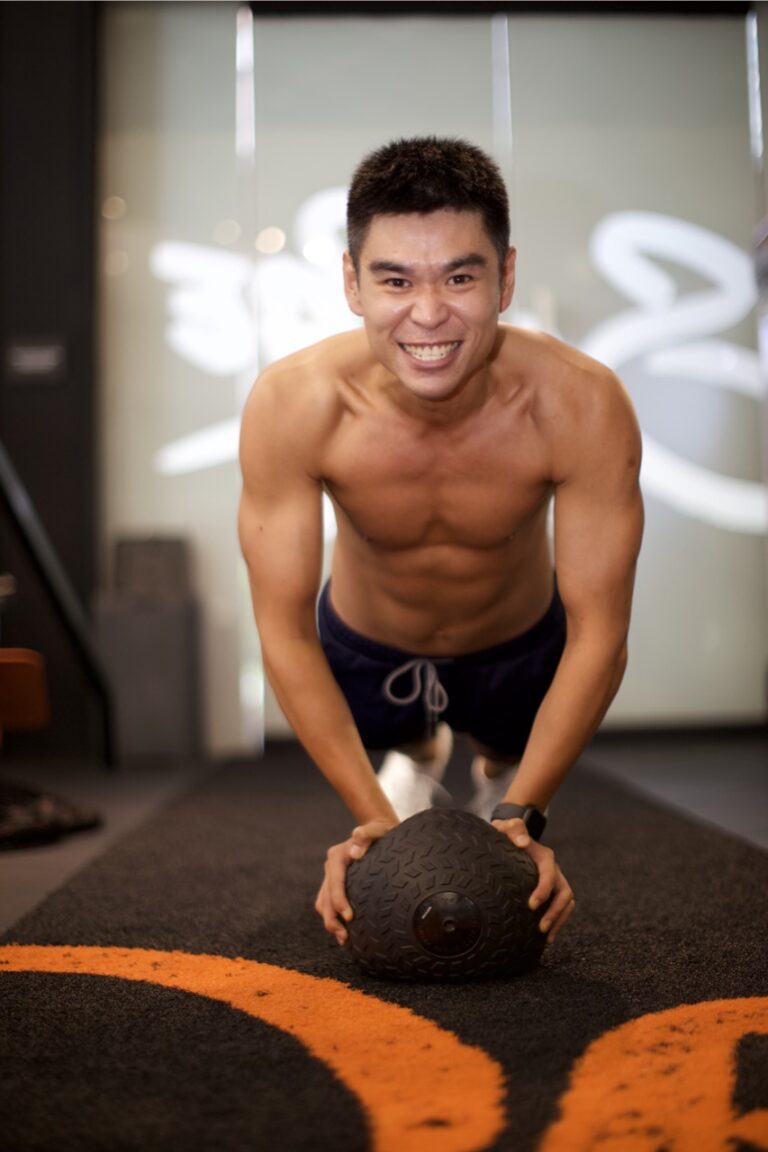 Driven by his aesthetics, Jasper joined SURGE to shave off the extra weight gained during the pandemic. He felt that he let himself go and lost his self confidence in its wake.
As a football player, Jasper has always admired Cristiano Ronaldo's discipline in the management and maintenance of his physique. Joining the SURGE family was Jasper's assimilation to the regime and the beginning of his dedication to his own body.
Following the guidance of Coach Paul, Jasper built his knowledge in all things fitness and nutrition from ground zero. From checking in on Jasper's wellbeing to recommending recipes and foods best suited for his nutrition plan, Paul's personal touch has positively impacted Jasper's accountability to himself.
At his current build, Jasper is fitter, stronger and happier than ever. Everyday, he wakes up ready to take on the world with a bounce in his step. His transformation did not go unnoticed. Friends and family are in awe of the speed of Jasper's progress.
Jasper's advice? Go For It. With a custom fit plan, all you need to do is show up and commit to the programme. Try it out for a few months and see how it goes. Let the transformation give you the motivation to continue.
"All progress takes place outside the comfort zone"