Surge Transformation in health, image & confidence with Singapore's Best Private Personal Trainer in Health & Fitness
Personalized Sessions in Singapore | Life-Lasting Results | Internationally Accredited
Private PT Fitness Gym, dedicated team of personal trainers empowers you to surge your strength & results!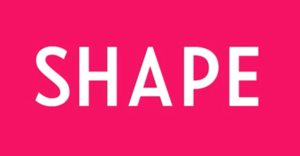 Over 150 Clients Transformed 100% of 5 Stars Reviews 


For personal training, nutritional guidance, and sustainable wellness; Surge Strength & Results (SSR) combines extraordinary experience, deep knowledge, and a personable approach to fitness. I have known Sam and Rishi for many years, with the two of them offering the best in training and nutritional advice. They are wonderful people, teachers, and motivators. Through the chaos of a demanding job, chaotic travel schedule, and a growing family, SSR has kept me moving and focused. Even during the circuit breaker, I was able to continue training online. With SSR's mentoring, I have gone from 86 to 70 kilos, and built sustainable lifestyle practices to maintain wellness. I highly recommend SSR, and can't imagine this continuing journey without them.
Many thanks to Charmaine @ Surge, I have regained my health and now look the best I have ever been in my life! Within 5months of training, I lost 13kg and 20%in body fat. Being fitter, I can now engaged in a variety of fun activities that I couldn't or didn't want to do in the past, such as trekking and cycling. In the past, I didn't have the confidence to wear sleeveless clothes because of my flabby and chubby arms. After training with Charmaine/ Surge, not only have I lost the stubborn fats under my arms, my arms look a lot more toned and now, I love to wear sleeveless!Surge offers a holistic, customised program tailored to meet individual goals. So other than better physical health, I learned a lot about nutrition from Charmaine, how to eat healthy and eat right, and to embed healthy eating as a life habit.I have way exceeded what I set out to achieve at the beginning of my journey with Surge and Charmaine. I continue on this journey, looking forward to what I can further achieve with Charmaine and the team!
I started training at Surge in July 2022 with Shaakir, I didn't know what Surge's training framework was like at first, but after I got involved I understood the whole system, it's not just a training schedule of three or four times a week, it's more about helping you adjust your entire lifestyle to help you achieve your ideal body and training goals. By December 2022 my body fat had dropped from 22% to 9% and I was in the shape I dreamed of being in.I highly recommend that everyone who is demanding of themselves should try Surge's training framework, you will learn a lot about nutrition, physiology, and kinesiology that will impact your life in the long run.
I completed my 6 month training program with trainer Maria Bondarenko and she has helped me achieve and exceed my goals. I joined Surge with the aim of weight loss but at the end of the program, I have gained much more.During the journey I also learned a lot about my body. I discussed with Maria about my scoliosis about she has help managed my chronic pain and offered to speak to my chiropractor to discuss suitable workouts that help to strengthen my back and improve core to avoid pain. She is also very knowledgeable in sharing food and nutrition tips and that have educated me in lifestyle and food choices such as eating the right protein, to reading food labels, exercise portion controls and be mindful of how my body reacts to each type of food.Overall I am very pleased with my body transformation and I hope to be able to maintain my physique. For anyone who is constantly thinking of that 6 packs and biceps , do not procrastinate, speak with the trainers and you can achieve this with Surge! Thank you Sam and Maria for making my fitness journey a success!
3 months ago I was introduced to Iris @ SURGE by a close friend of mine, having to see her transformation, makes me even more confidence to train with the same trainer. Iris is very patience and observant during our training, she never fail to remind me on my posture and also correcting me immediately.Iris is very encouraging and motivational during all my training sessions. I started training with weak knees and after training with her since Dec 2022, I actually overcome the fear of injury and my knees is so much stronger now. And I feel so much lighter and healthier with the customised diet and workout plan she have for me. Having a trainer that will constantly following up with you, to make sure you are on the right track and giving you the right amount of push, to get you to your full potential, she is definitely the one you should go for. I am always looking forward to all my training session with her and I am ready to see better transformation of myself.Thank you Iris.
Common Conditions We Worked With
Slipped disc/disc bulges
Hypertension
Fatty Liver
Back / Knee pain
rheumatoid arthritis
low blood Pressure
Scoliosis