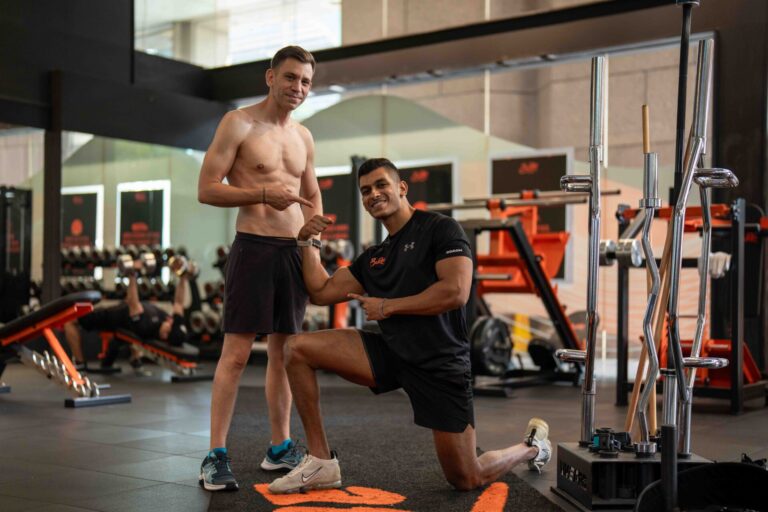 Goal : Lose body fat & Gain strength for wedding
Final Stats:
Body Weight: 70 KG to 60.5 KG (9.5 KG Lost)
Body Fat: 22.92% to 9.14% (13.8% Body Fat Lost)
Waist: 90 cm to 74 cm (16cm lost)
Shoulder: 113 cm to  112cm (1cm lost)
Performance:
30 KG Trap Bar Deadlift to 95 kg 
6 kg DB Shoulder Press to 16 KG for 10 reps
Sebastien embarked on his fitness journey with me earlier this year, inspired by the transformation I had achieved with his partner, Cedric. This particular transformation proved to be one of my most challenging ones thus far, primarily due to a combination of factors. Seb's hectic schedule, his lack of prior experience in strength training, significant shoulder imbalances, and unhealthy dietary habits were the obstacles on our path to getting him in peak condition for his upcoming wedding.
During our initial session, Seb initially viewed the task as almost impossible. However, I took a strategic approach by breaking down his objectives into quarterly milestones, instilling in him the confidence that he could ultimately attain our primary goal.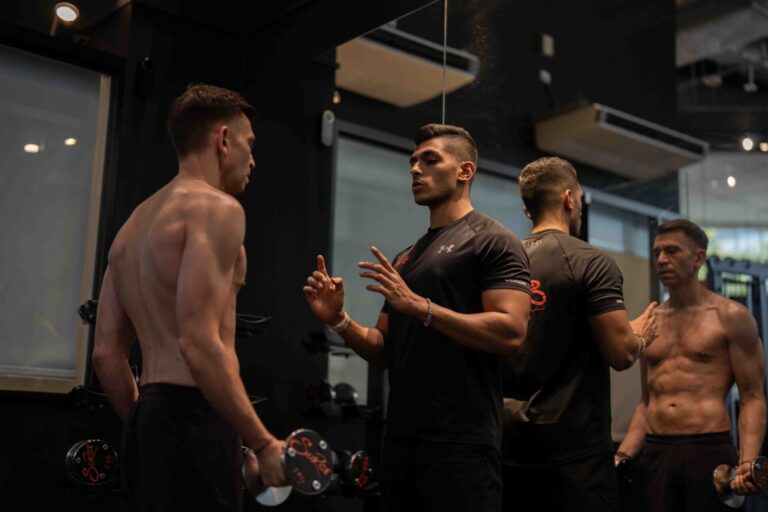 To address his dietary challenges, we sought out meal prep services that aligned with his macronutrient requirements, ensuring he didn't miss meals or succumb to unhealthy snacks during his demanding work hours at the hospital. This approach allowed for occasional indulgences and weekly social gatherings while maintaining overall nutritional discipline.
In terms of training, I adopted a more measured approach, focusing initially on rectifying his shoulder imbalances to prepare him for higher intensity sessions in the latter stages of our 28-week transformation and training for years to come. Four months into our journey, Sebastien was already delighted with the progress and ready for his wedding in June 2023.
While this was a significant achievement, I encouraged him to believe that we could achieve a better transformation. We devised a final phase following the wedding in June, aiming for a photoshoot in August. 
By addressing imbalances and imparting nutritional knowledge prior, we gained control over this final phase through higher intensity sessions to achieve the best possible results.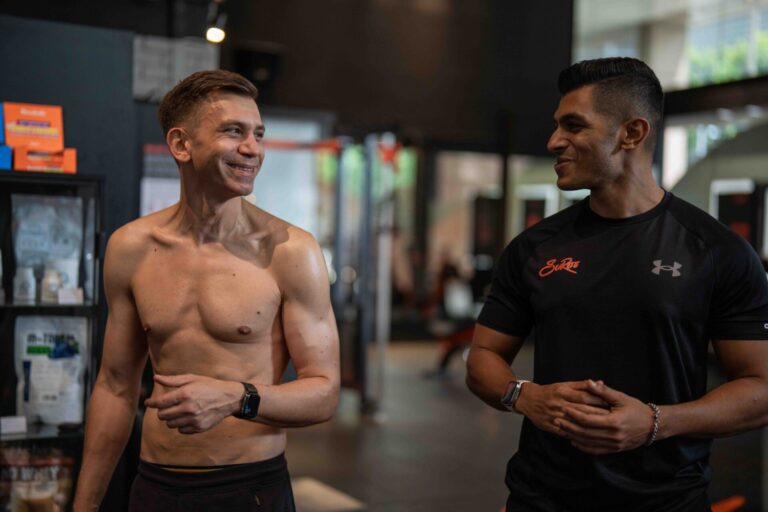 Though this transformation extended beyond our initial timeline, it underscored the importance of taking a step back to consider the bigger picture. This approach allowed us to ensure that Sebastien could not only reach his goals but also develop sustainable lifestyle habits. Moreover, Cedric was also surprised at what I was able to achieve with Sebastien and justifying his trust in me to having his partner's best interest at heart.
Over the course of 28 weeks, Sebastien went from struggling with basic hinging and deadlifting to comfortably deadlifting 100 kg for 5 repetitions. His shoulder press improved significantly, with him handling 16 kg per side without his left side faltering. The stats below speak for themselves and is one of my proudest transformations thus far.