HOW BEATRIX GOT LEANER, STRONGER AND MORE TONED THAN EVER IN HER LIFE WITHIN 6 MONTHS!
"My view on nutrition certainly changed dramatically because SURGE showed me how having a specific target for macros can impact your body, something that I've never known before"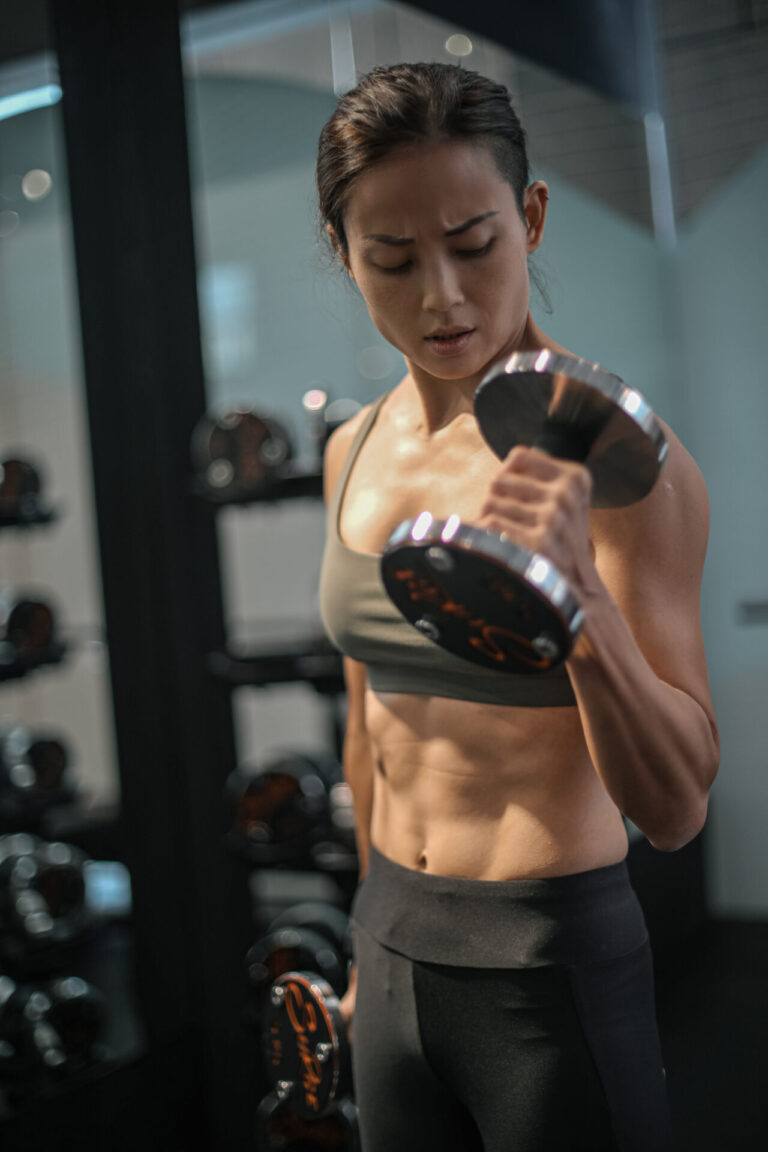 "What I like about SURGE is the personal touch. There are specific goals to meet, and they are reachable and reasonable goals to keep me in check."
"What kept me going was my trainer. Your trainer knows what's best for you and you're not going to die"
Her end result was nothing short of fascinating though.
In less than 6 months, she lost 9% body fat and her weight dropped from 51kg to 45kg. There was also a clear reduction in her waistline, which went down from 76cm to 66cm.
The results speak for themselves – Beatrix is leaner and more toned than ever.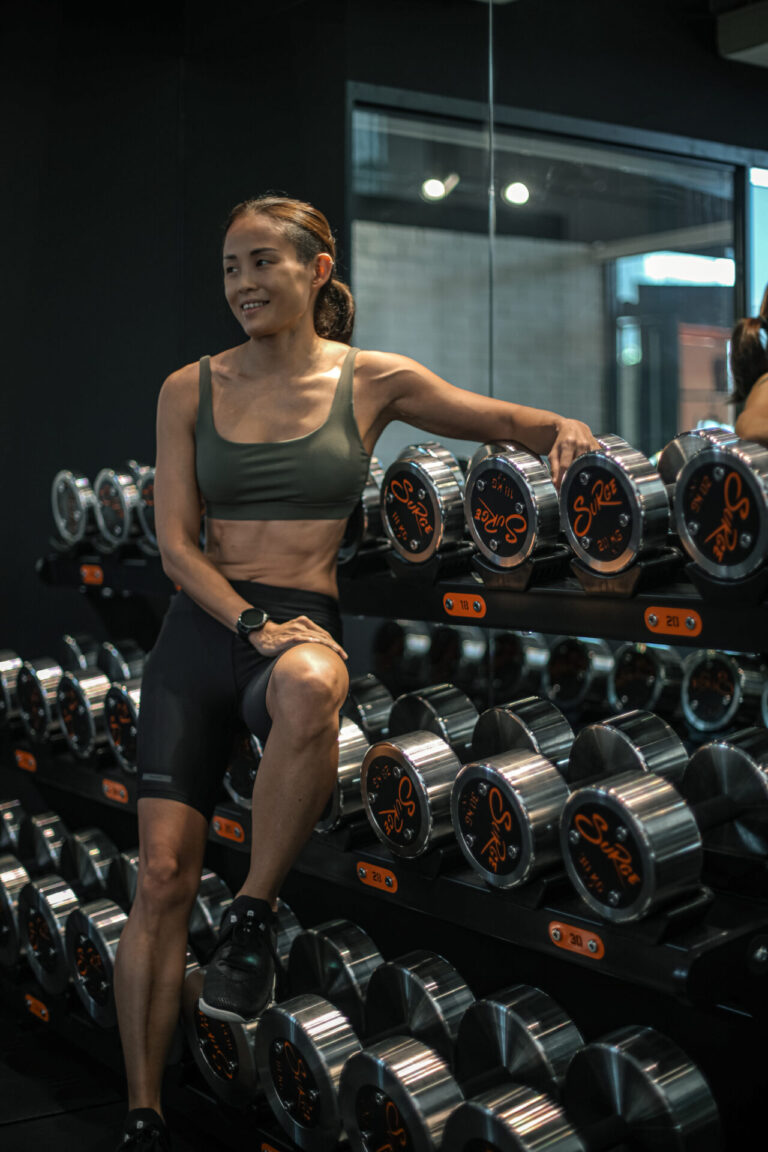 Beatrix started off with a weight of 40kg for the Barbell Hip Thrust, and can now do 95kg, almost 2x her own body weight.
She also made great progress on the Barbell Bench Press, starting at 22.5kg and can now perform 8 steady reps with 35kg. Remarkably, it took her only 16 workouts to reach there.
The benefits Beatrix has reaped from her transformation journey with SURGE have been plenty. However she says that the number one thing she has learnt is how nutrition can really change one's body.
She deemed nutrition as the most challenging part of her journey and initially struggled with the lifestyle changes she had to adopt.
However with the help of her trainer Maria, she was able to strategically pre-plan her meals and remove any decision making process that may lead to temptation.
Having a professional coach manage every aspect of her training and nutrition plan lifted a weight off Beatrix's shoulders.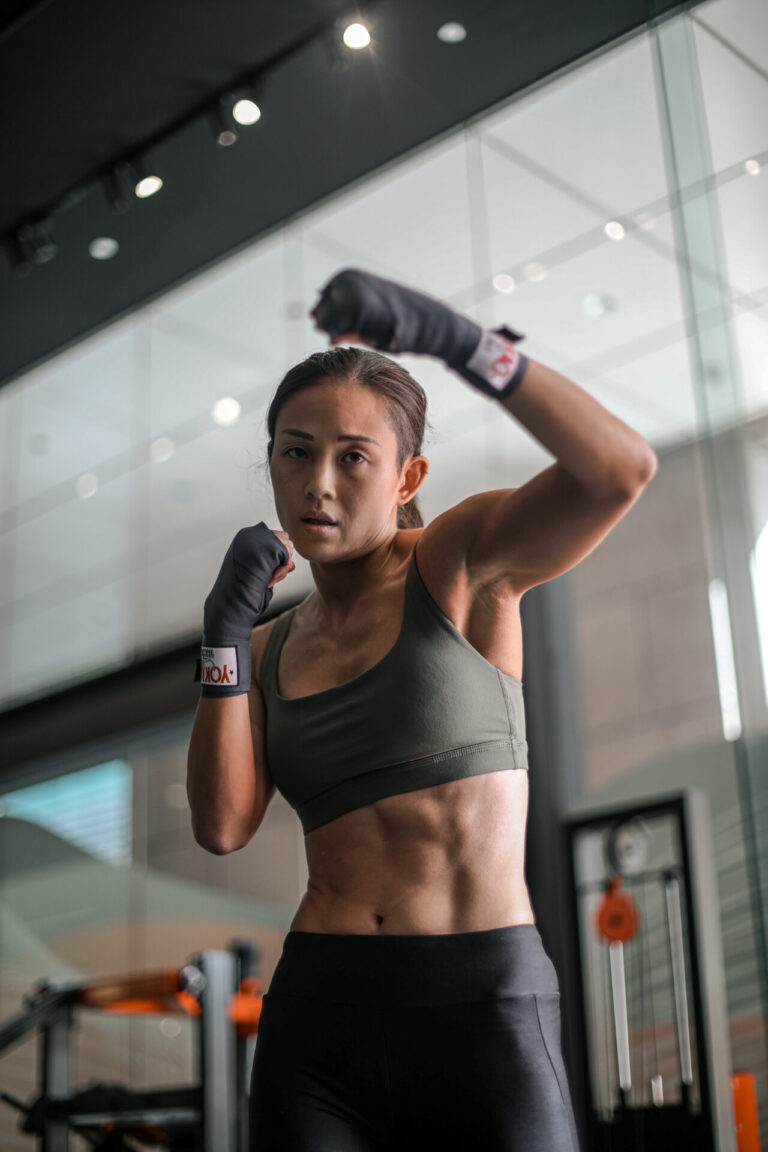 We also paid close attention to her energy fluctuations and how her body was reacting to her food intake.
During the last 6 weeks of training when a significant amount of fat had been already shredded off, we placed more emphasis on complex carbohydrates to help Beatrix build up muscle mass and eventually achieve the impressive outcome.
Undeniably, Beatrix's remarkable transformation is the result of hard work, consistency and trust in the process alongside her trainer.
Throughout the journey, Beatrix discovered that there is much more to personal training than she ever imagined.
Right from the beginning, her coach put together a personalised training and nutrition program built around what she wanted to achieve.
What was so effective and different to anything she had done before was SURGE's holistic approach of integrating her nutrition, training and lifestyle together to achieve exceptional results.
When all elements fall into place, she becomes unstoppable.
"My advice to women who would like to embark on a similar journey – just try it!"